Solify Pro Grow Light for Greenhouse Hydroponic Lettuce Project. The growing area is 37M x 32M. The lettuce is grown in horizontal NFT channels. The led grow lights will be 4.8768M high. The NFT trough system is 1M high
1. Lights Recommended:
We suggest using Solify Pro Grow Light 351-0004 ( IP66, 630W, 850mm length, efficiency 2.4 μmol/J, full-spectrum, Samsung + Osram LED chips, external Inventronics driver, 0-10V dimming, 277-480V AC ). Photos of the light and spectrum are as follow: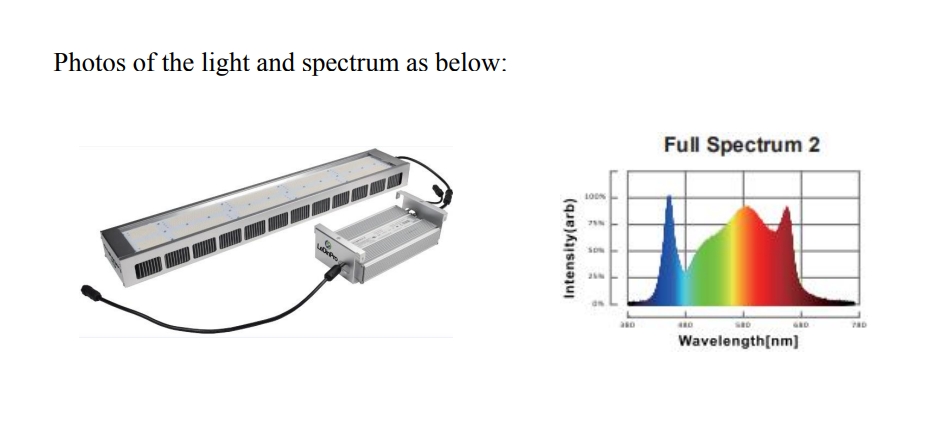 2. Brief Introduction of Lighting Layout:
The length of the growing area is 37M and the width is 32M, so 12 rows 351-0004 needed and 12 pcs 351-0004 per row, totally need led grow lights of 144
3. PAR Value Distribution Design :
The average PAR Value is 148.35 μmol/m2/s when the distance between the luminous surface of the lights and the top.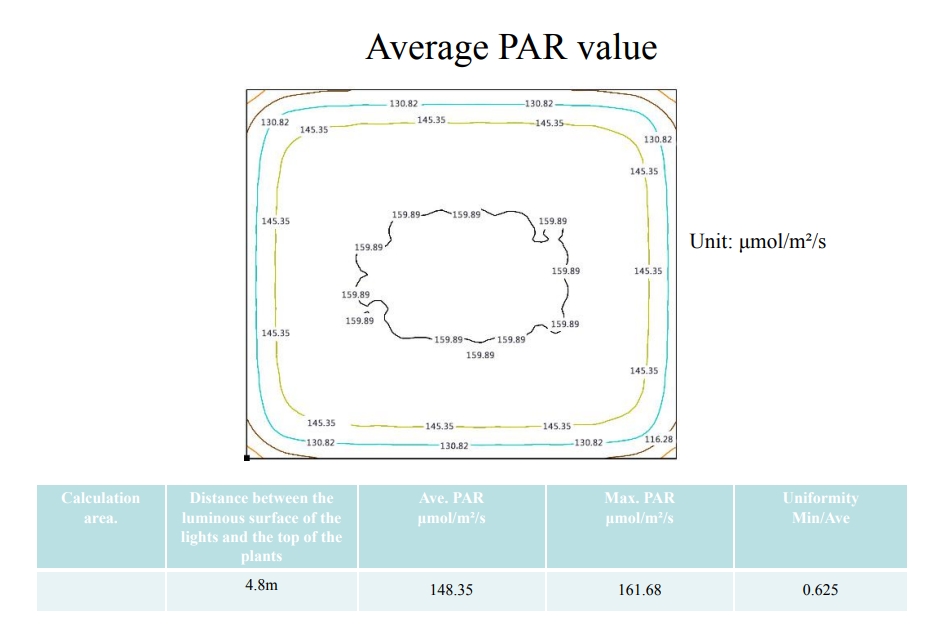 4. Installation Advice:
As the installation height of the lights is fixed which is 4.8768M and don't need to adjust the height of the lights during the growing, we recommend you install the lights with the steel hooks shown.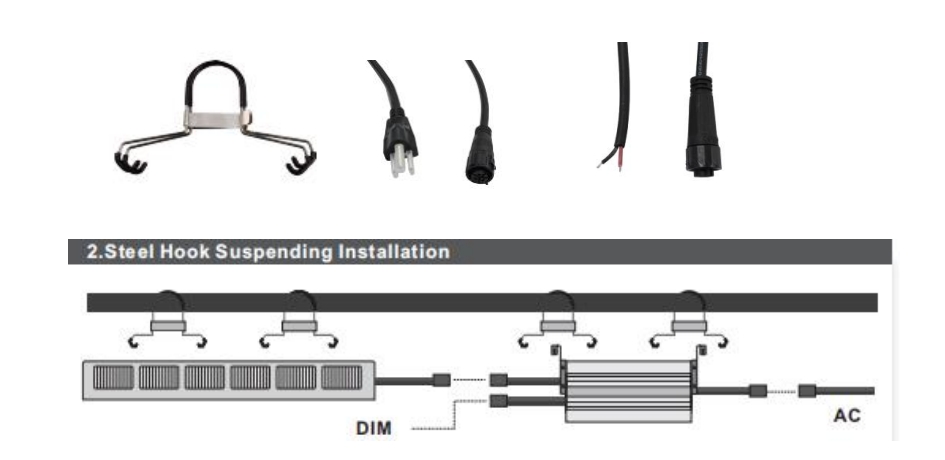 5.Have Question:
If you are not sure which type led grow lights can fulfill your requirements, please feel free to contact us directly, will get in touch within 24hours.