HIGH

EFFICIENCY SPECTRUM FOR PLANT GROWTH AND WORKER OPERATION
-Author :LeDinPro
2019 /2/12
LeDinPro natural spectrum is continuous spectrum and imitation of sunlight. It is based on McCree plant relative quantum efficiency of spectral line, then further optimization.
Different from red and blue spectrum, LeDinPro natural spectrum obtains more advantages:
1.Suitable for all stages of plant growth;
2.Higher cost performance;
3.Comfortable working environment for worker operation;
4.Can be a unique light source of indoor culture.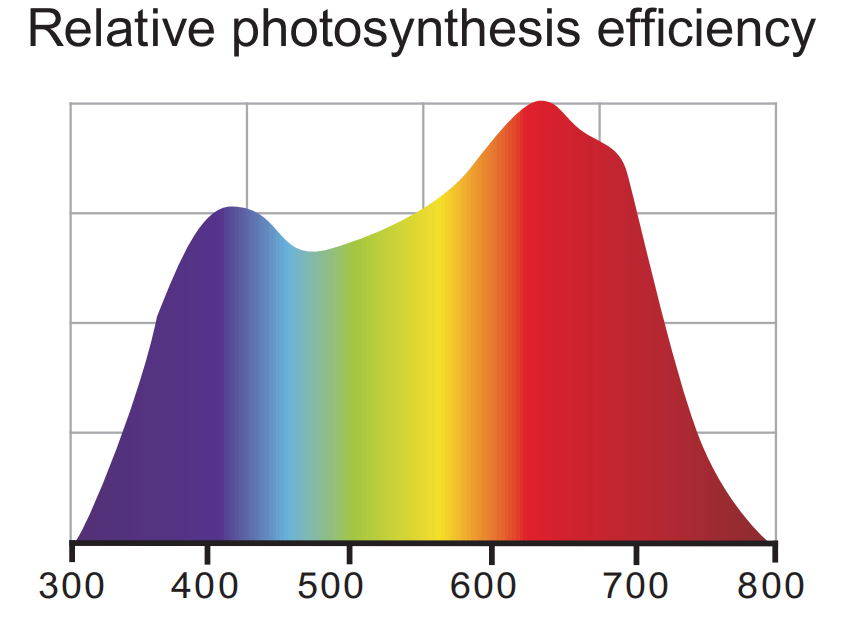 SPECTRUM COMPARISON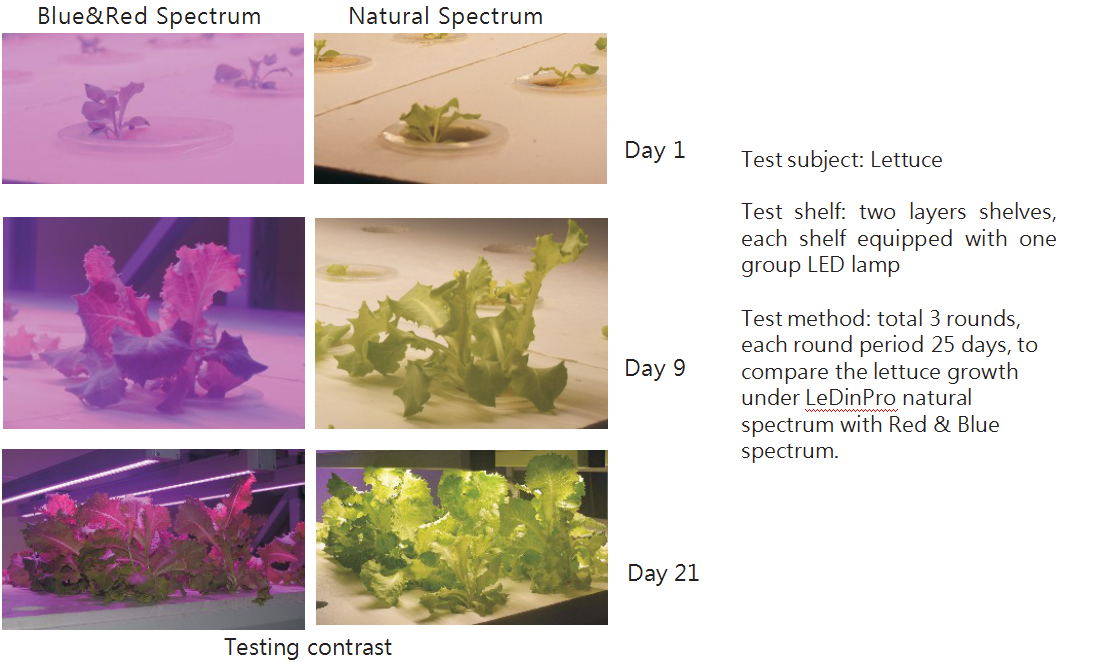 TESTING DATA TABLE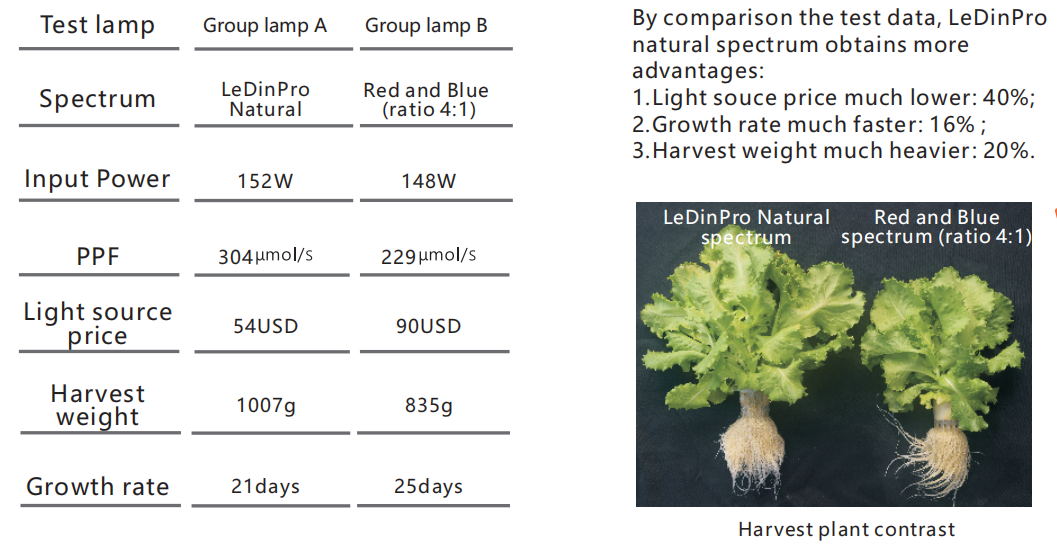 SPECTRUM ANALYSIS
LeDinPro natural spectrum contains abundant red light and blue light, and also sufficient green light. The red light and blue light mainly absorbed by top level leaves; the green light affects all leaves photosynthesis, to promote middle and bottom level leaves growing more.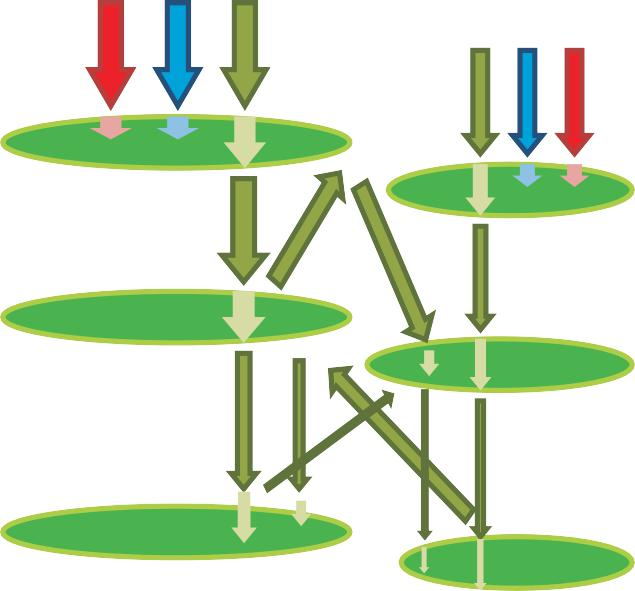 REFERENCES
1.Sharakshane A., 2017, Whole high-quality light environment for humans and plants. Life Sci. Space Res.
2.Lin K.H., Huang M.Y., Huang W.D. et al. The effects of red, blue, and white light-emitting diodes on the growth, development, and edible quality of hydroponically grown lettuce (Lactuca sativa L. var. capitata) Scientia
Horticulturae. – 2013. – V. 150. – P. 86–91.
Ichiro Terashima et al. Green light drives leaf photosynthesis more efficiently than red light un strong white light
SPECTRUM COMFORT TO WORKER
The light of Red and blue spectrum is pink and purple light. Under this light environment, the worker is really not comfortable, and also inaccurate to evaluate the plant growing status. (Photo-5: White light VS pink and purple light in vertical farm)
The common pink and purple light as shown.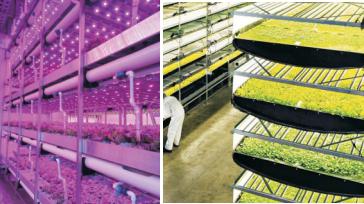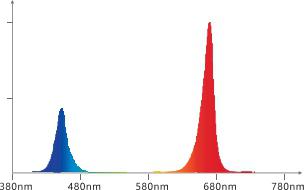 This light not only brings uncomfortable working environment but also affect worker's healthy.
According to IEC/TR 62778 security standard, to test the above spectrum. The result shows at PPFD: 70umol/m2/s working surface, maximum working time is only 63 minutes.