EFFECTS OF LED GROW LIGHTS ON GREENHOUSE TOMATO CULTIVATION
-Author :LeDinPro
2018 /3/12
Tomato is one of the most consumed vegetables in the world. Global production in 2016 was 177 million tons, nearly 30% higher than a decade ago. Every year, 15 kg of tomatoes are eaten per capita in Europe. This number has not changed in recent years, but it will face pressure in the next few years. It is estimated that the world's per capita consumption in 2030 will reach 14.4 kg.
In recent years, the EU's tomato production has not increased substantially. In fact, production in 2030 is expected to decline by 1.4%. The value of tomato products in chain stores has increased. In France, Germany, Italy and Spain, the value of tomatoes increased by nearly 20% between 2006 and 2016. The planting area is under pressure and many EU countries have begun to invest in the extended season. But how to increase the yield of tomatoes is still a problem. In this case, Led tomato grow lights came into being.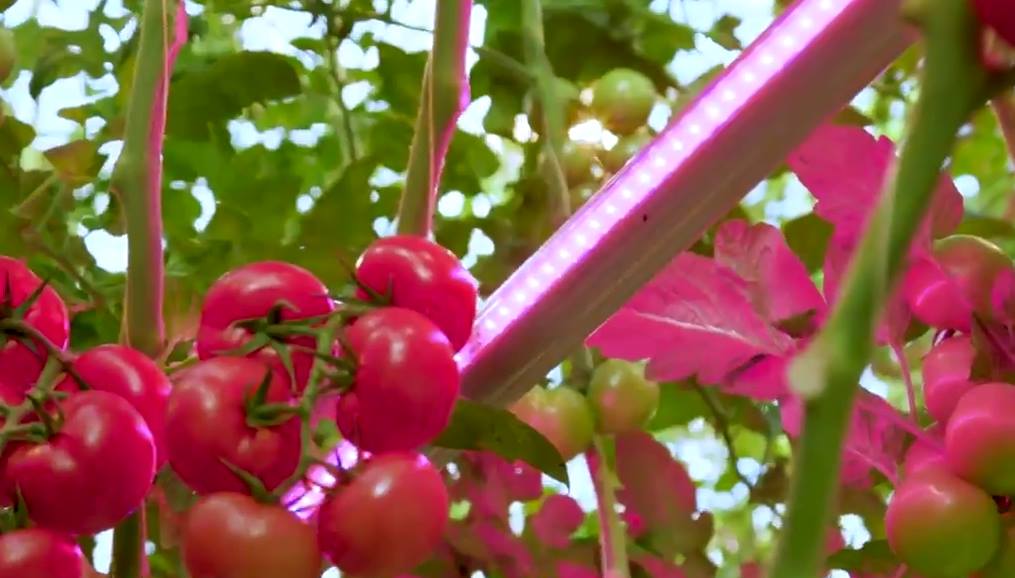 Numerous studies have shown that prolonging the illumination time can accelerate the growth rate of plants, increase the photosynthesis rate of plants and enhance photosynthesis to increase yield. Led artificial light supplementation is one of the most effective ways to improve tomato growth.
The tomato plants with light filling treatment are strong, the leaves are dark green, the fruits are brightly colored and the colors are bright. Compared with the unfilled plants, the growth is weak, the leaves are light and the fruits are slow in coloration. The tomato plants after light filling grow fast and the average plants are significantly higher than the unfilled plants. The flowering is about 7-10 days earlier and the ripening is about 6-10 days earlier than the unfilled light.
The light-filling cultivation can promote the growth of tomato plants, make the plants robust, and the phenological period is advanced, and the maturity of the products will increase the unit price. Thereby increasing yield by 20.9%, light-filling cultivation increased the photosynthesis time of tomato, accumulated light and action products, and the fruit developed well. The weight of single fruit increases, which promotes the increase of production.
Zhengzhou LeDinPro Lighting Co., Ltd. is a professional manufacturer of all kinds of led grow lights. It is our initial intention to help our customers create more value. Our customers are all over North America and Europe. If you need led grow lights, please contact us.