GreenTech Exhibition A Successful Conclusion
-Author :LeDinPro
2019 /6/22
"Autonomous Greenhouse" is one of the hot words of GreenTech exhibition. Its main technology is the application of Artificial Intelligence system in the greenhouse, driving agricultural productivity, reducing energy resource consumption and meeting the growing food needs. This technology is the cornerstone of the future revolution of agricultural productivity. As a professional agricultural exhibition in Europe, food security and food supply are also within the focus of this exhibition. The organizers set up a sharing seminar in exhibition hall 10, to explore the challenges that future population increase posed to food supplies. The biggest difference between this exhibition and the previous session is that the organizers have set up a special cannabis area, moreover, sharing seminar for medical cannabis was established in exhibition hall 8. Basically, the entire European market is open to medical cannabis.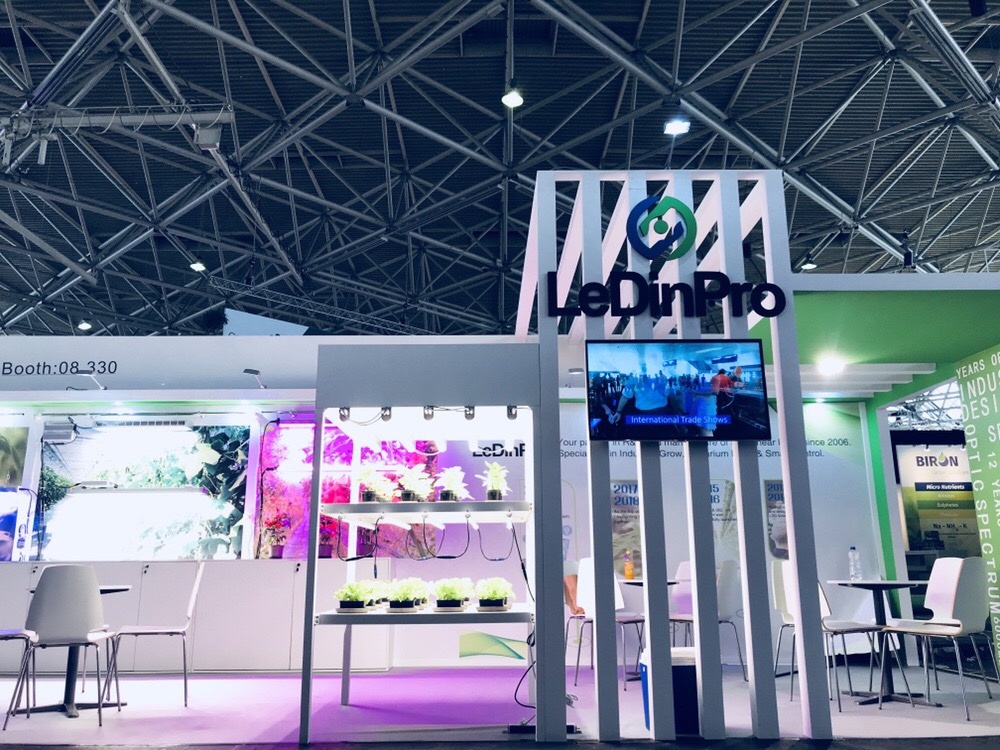 Hardware enterprises involved in the technology of "Autonomous Greenhouse " include Octinion (robot), Delphy (planting management), Pats-drones (biological control), etc. Parts for AI calculation mainly are Tencent, Microsoft, Intel company, etc.
In agricultural production, factors affecting crop growth are extremely complex. Planting is difficult to standardize and environmental changes are also difficult to predict. AI experts need to model based on knowledge of related disciplines such as botany, biology and physics, to establish simulators that simulate climate environments and crop growth, then set up an agricultural Artificial Intelligence system, embed the knowledge and experience of agricultural experts into the simulator naturally through innovative and intensive learning methods, thus to enable human experts to focus on planting density, fertigation, topping and pruning, achieve effective intervention in AI and improve the learning efficiency of AI.
With sensors and cameras to obtain data on greenhouse climate, state of crop development, etc., also adding machine learning algorithms, artificial planting experts help AI learn systematically by remote control. After the model is built completely, the AI system will adapt to new environmental and conditional changes automatically, therefore, it can be quickly copied to the same greenhouse cultivation.
The advantage of Artificial Intelligence is that it can optimize the planting process globally. Beginning from planting density, ratio of retained stems, to the later reserved leaves, fruit retention strategy and controlling of light, ventilation, temperature, humidity, CO2 concentration, moisture in the greenhouse, etc., it can find the optimal solution automatically with simulator by intensive learning. AI can find and provide the most appropriate environment conditions for each growth cycle of the crop, at the same time, process the optimal ratio of resources to maximize the resource savings.