LeDinPro Smart Control System Will Meet You Soon In 2021
Author :LeDinPro
August 27, 2019
Now, all things are finally united to one, and under control.
HarveStation
LeDinPro Plant Factory Smart Control System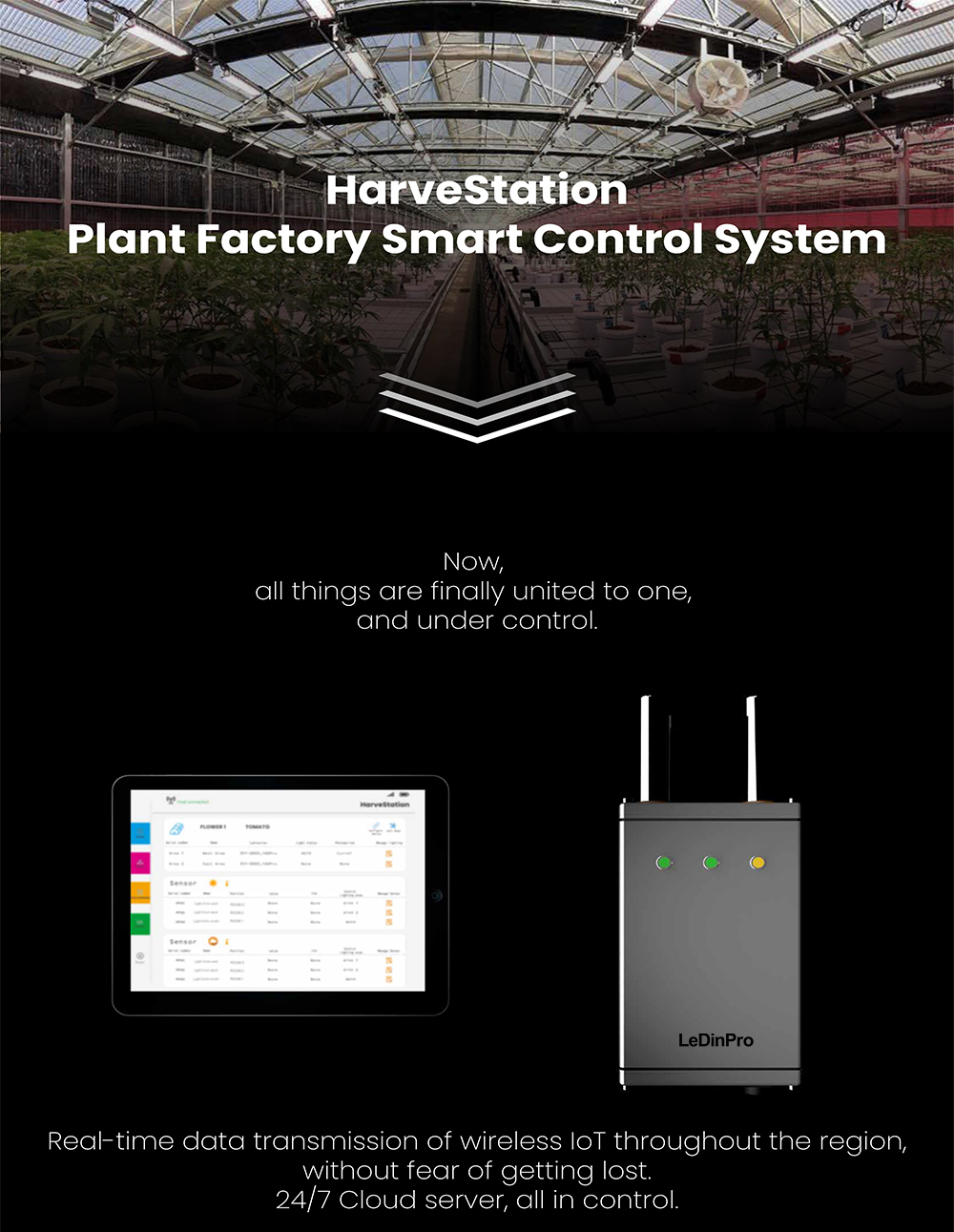 Real-time data transmission of wireless IoT throughout the region, without fear of getting lost.
24/7 Cloud server, all in control
HarveStation smart dimmer, wirelessly interact with system host and sensor
Real-time control, storage and analysis of temperature, humidity, PAR, DLI, CO2 data.
Seamless and precise sunlight following.
One-key set DLI or PAR full closed loop with high precision control
Adjustment of photoperiod light formula and spectral time period for indoor cultivation as you like.
Accurately control each factor according to the whole growth cycle
Manual and automatic multiple control modes selectable.
Build your own accurate planting experience database
Guarantee you reliable and stable outcome.
Superior!
Controller wireless indicator to ensure uninterrupted cloud interconnection
Waterproof antenna of host and slave, stable, long-distance and robust 
Multiple cultivation areas can be reached in succession. Precisely control multi-regional data and plan strategies.
the of multiple cultivation areas information collected through multi-slave interconnection.
Data analysis, real-time response and control realize in the whole area.
Cloud linking with no longer bound. You can control your California cultivation room from Asakusa Shopping Street in Tokyo.
LeDinPro Smart Control system.
Ready, access to cloud cultivation.
Simultaneous release in global markets