LEDINPRO Company Showcasing Innovative LED Grow Lights and Smart Control System at GreenTech Amsterdam 2023
LEDINPRO, a leading provider of cutting-edge LED lighting solutions, announced its participation in the highly anticipated GreenTech Amsterdam exhibition, set to take place from June 13 to June 15, 2023. The company will be showcasing its latest release of LED grow lights and smart control systems, aiming to revolutionize the agricultural industry.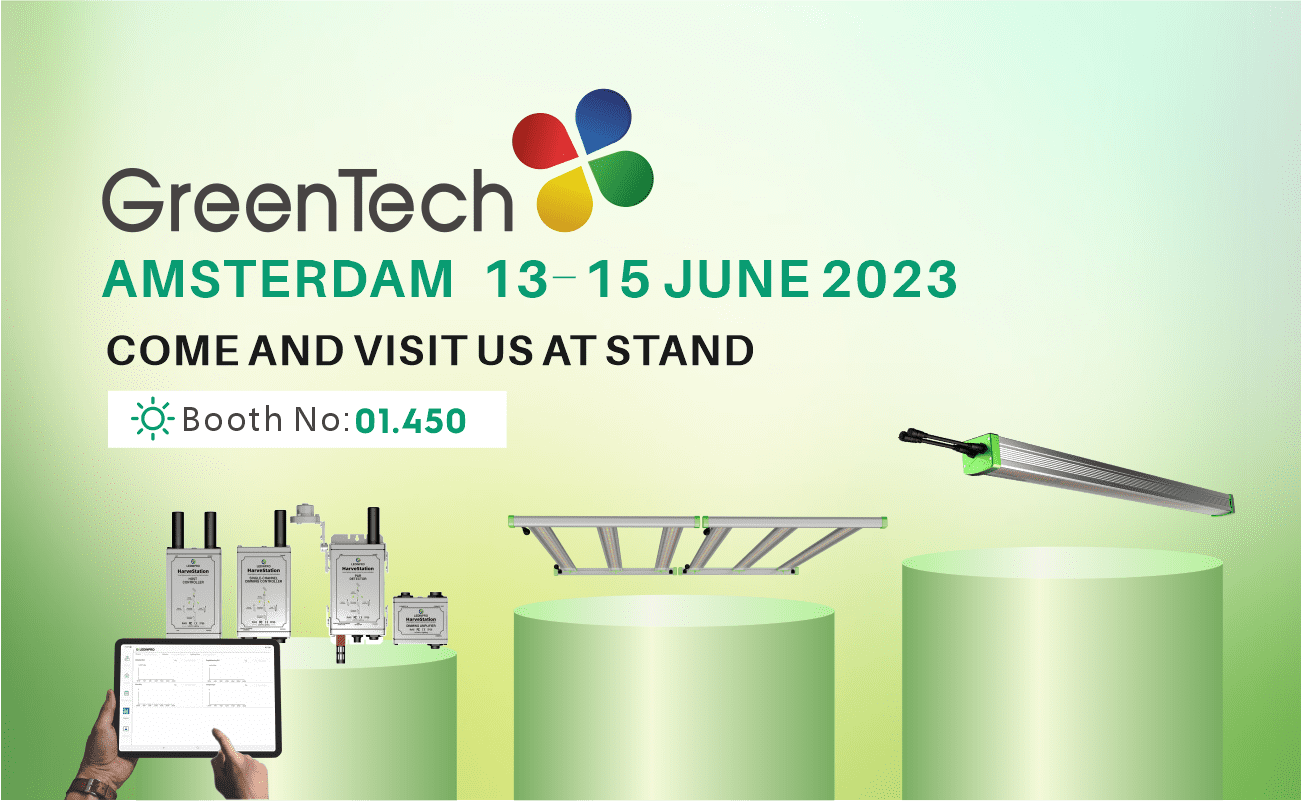 Boasting a prime booth location at 01.450, LEDINPRO is excited to unveil its state-of-the-art LED grow lights and smart control system, offering attendees a glimpse into the future of sustainable and efficient horticultural lighting. The exhibition provides an excellent platform for industry professionals, growers, and enthusiasts to witness the unparalleled innovation and advanced features that LEDINPRO products bring to the market.
LEDINPRO's LED grow lights are meticulously designed to optimize plant growth and maximize yields, all while significantly reducing energy consumption and minimizing the carbon footprint. With a focus on sustainability, these cutting-edge lights harness the power of advanced LED technology to provide plants with the precise light spectrum they require for photosynthesis, resulting in healthier plants and improved crop quality.
Complementing their exceptional LED grow lights, LEDINPRO will also showcase their innovative smart control system. This intuitive and intelligent system allows growers to monitor and adjust various parameters remotely, including light intensity, color spectrum, and photoperiod duration, creating an optimal growing environment tailored to the specific needs of different plant varieties. The smart control system empowers growers to optimize resource allocation, minimize operational costs, and ultimately achieve higher crop yields.
We are thrilled to participate in GreenTech Amsterdam 2023 and demonstrate the game-changing capabilities of our LED grow lights and smart control system. We believe that our innovative products will pave the way for sustainable and efficient agriculture, contributing to a greener future. This exhibition provides a perfect opportunity for us to engage with industry leaders, exchange knowledge, and showcase our commitment to driving technological advancements in horticulture."
GreenTech Amsterdam is widely recognized as one of the premier international platforms for horticultural technology, attracting professionals, researchers, and industry experts from around the world. LEDINPRO's presence at the exhibition signifies its dedication to advancing the field of agricultural lighting and underscores the company's mission to provide growers with sustainable, high-performance solutions.
Visitors to GreenTech Amsterdam are encouraged to visit booth number 01.450 to explore LEDINPRO's revolutionary LED grow lights and smart control system, learn about the company's technological breakthroughs, and engage in insightful discussions with LEDINPRO's knowledgeable team.
For more information about LEDINPRO and its innovative products, please visit www.ledinpro.com.