Customized Lights for Workshop
High-quality lighting plays an important role in the workshop, it will affect the visual perception of workers and the safety of production. The selection criteria for workshop lighting fixtures should follow the following principles: easy installation and maintenance; safety in use; high protection level; protection against moisture and corrosive gas damage; LeDinPro's workshop LED fixtures have all above performance and also been designed with a nice aesthetic. Using LeDinPro workshop LED fixtures, improving the lighting performance, while enhancing the overall aesthetics of the workshop.
Customized Lights for Parking lot
The architectural characteristics of the parking lot determine the obvious light and dark changes in the garage in many cases. In a garage with uneven lighting, it is easy to cause the driver's visual illusion, resulting in safety hazards. LeDinPro's garage lighting fixtures have a very wide illumination angle and uniform illumination, making the garage space bright and improving safety.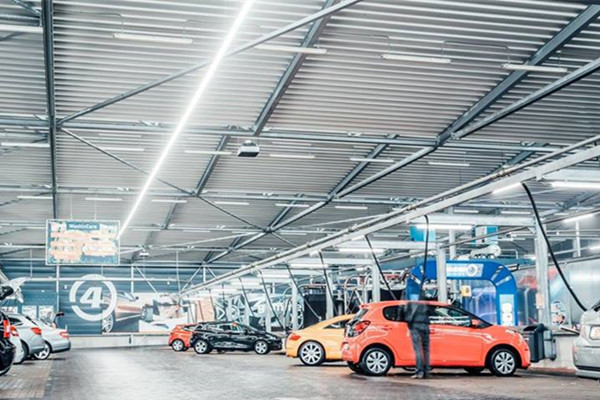 Customized Lights for Supermarket
According to investigations and studies, a bright and comfortable lighting environment can enhance consumers' good feeling about the products displayed in the supermarket. The high color rendering index can make the products show more attractive and rich colors. LeDinPro commercial lighting fixtures are designed with high-level display standards and the most suitable illumination and light angle for humans. Comprehensively improve the supermarket lighting environment specifications.